personalised professional language services
Our Values
Confidence
Confidentiality and honesty makes our communication open, simple and friendly.
Respect
Our ability to listen, adapt and understand results in respect for all stakeholders.
Share
Sharing is key - an exchange of knowledge, friendship and learning from others.
Learn a language and a culture
Have you studied French, Spanish, German or another language at school for several years? Do you still have difficulty understanding or making yourself understood? Does your current level allow you to achieve your personal goals and objectives ? Finding work or promotion, travelling, conversation with local friends.
The learning process of children and adults is unique. Our personal and adaptable teaching programme takes into account your level, learning style and personal objectives resulting in an effective and stimulating course of lessons.
Our team of 'native teachers' will show you how to integrate everyday language into your conversation and will bring awareness of the culture, expressions and traditions.You will feel like an Frenchman in Béziers, a Spaniard in Barcelona or a German in Berlin! We offer the same experience for each language and your will be immersed in another country.
Our teaching method has a 95% success rate. If you follow our carefully planned programme, it will ensure you understand and speak the language effortlessly.

100% of our trainees are satisfied.
COMMUNICATION FOR YOUR LEARNING
Communicating easily can be a challenge. Our method is based on 60% communication and 40% on theory and we will encourage you to converse at every opportunity.
Become a confident speaker in 300 hours by following our method, and go from a beginner to advanced..
THE HOBSON METHOD
takes you from beginner to advanced
Whether you are a beginner, elementary, pre-intermediate, intermediate or another level, our tailor-made method will allow you to achieve your objectives and bring confidence to your language speaking.
General
Business
Tourism
Travel
Technical
Legal
School (middle and high school)
Children (from 4 years old)
Preparation for exams :
• TOEIC
• LINGUASKILL
• BRIGHT
• TCF
Use your CPF (Personal Training Account) or your company's training plan to learn a language. Our team is ready to provide you with information and can assist you in creating your file.

Handicap referent Madame Rahier Sahindé 04 67 49 33 39
LEARNING ON A DAILY BASIS
IS POSSIBLE !
Our recommendations :

• Watch your favourite film in the language you are learning
(also use subtitles to help comprehension).
• Read books you enjoy in another language.
• Find friends and contacts on social networks (Facebook, Instagram, LinkedIn...) and try to communicate.
• Listen to music in another language.
• Go on weekends or holidays abroad and meet new people.
• Find interests where a foreign language is spoken.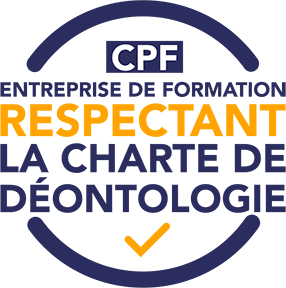 They trust us
Contact us for more information